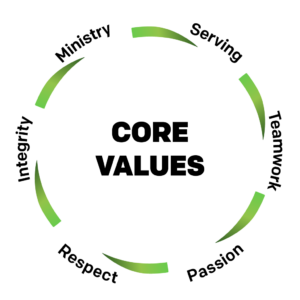 As a family-owned business, Cresswood is rooted in core values on a daily basis:
Ministry
Serving
Teamwork
Passion
Respect
Integrity
To help serve and respect the community, we have launched a program called: Cresswood Cares.
Here's how the program works.
Each month, a different department from Cresswood selects a non-profit with whom they have a connection. Based on the department's recommendation, Cresswood sends a donation. Through this program, Cresswood impacts our community and lives out our values by investing in causes supported by our teams.
Take a look at the three organizations, recently selected by different departments at Cresswood: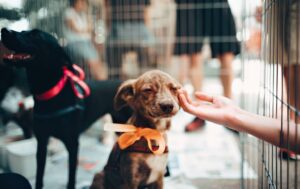 The Cresswood Assembly Team donated to Tails Humane Society
Tails Humane Society cares for about 3,000 displaced pets each year. They accept pets from owners who can no longer keep them and from Good Samaritans who have found a homeless pet. They also work with animal control organizations and other animal shelter to rescue at-risk animals from overcrowded shelters. As a managed admission shelter, they provide quality, individualized care for each animal ensuring they have the best chance at adoption.
Find your new best friend at Tails Humane Society! They have many wonderful animals waiting for their forever homes. Whether you're a cat fancier, a dog lover, or you have a place in your heart for the feathered or the small and furry, think adoption first.
The Cresswood Machine Shop Team donated to Kishwaukee College Foundation
Kishwaukee College is a comprehensive, two-year college offering five transfer degrees and more than 70 occupational degrees and certificates. They serve 5,500 credit and non-credit students annually. Kishwaukee College plans to use the donation to go towards a Manufacturing Scholarship.
The Cresswood Engineering Team donated to the Independent Order of Odd Fellows Lodge in Sycamore
The Independent Order of Odd Fellows aims to provide a framework that promotes personal and social development. Lodge degrees and activities aim to improve and elevate every person to a higher, nobler plane; to extend sympathy and aid to those in need, making their burdens lighter, relieving the darkness of despair; to war against vice in every form, and to be a great moral power and influence for the good of humanity.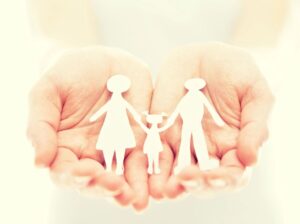 The Cresswood Fabrication Shop donated to The James Project
The James Project  is a not-for-profit Christian ministry in Springfield, Illinois which provides homes and support for fostering families in Sangamon County.  They believe they can help fostering parents and the children they serve by providing homes large enough to enable them to care for the maximum number of foster children allowed by Illinois state law.
The Cresswood Field Service Team donated to the Tunnel to Towers Foundation
The Tunnel to Towers Foundation honors the sacrifice of firefighter Stephen Siller who laid down his life to save others on September 11, 2001.  They also honor our military and first responders who continue to make the supreme sacrifice of life and limb for our country.
The Cresswood Sales Team donated to Faith Biblical Counseling – Restoration
Restoration serves single and married men, ages 18 and over, who desire help from a faith-based ministry and will do whatever it takes to change. Because Restoration is a faith-based ministry, the best candidates are men who desire to use God's Word to solve their problems.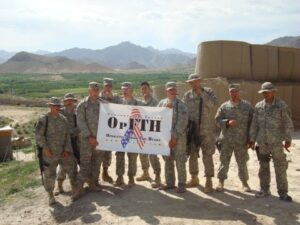 The Cresswood Shipping Department donated to Operation from the Heart
Operation from the Heart (OpFTH) is an organization dedicated to supporting the many men and women in uniform we have deployed throughout the world.  Operation From the Heart is a grassroots movement, sending support from hearts and homes across the US to our troops serving in harm's way overseas. This organization was started to support a friend who was deployed to Iraq in 2004.