Versatile and Dependable Industrial Shredders for Paper Recycling
Cresswood specifically engineers a versatile line of industrial shredders for all types of paper recycling applications.  We are an industry leader and design our shredding equipment to meet the needs of the total paper recycling process.  We know that having a dependable shredder enhances your profitability by maximizing the density and conformity of your baling operations.  We also know that in this tough application, the choice of equipment must be durable, powerful, and easy to maintain. Cresswood's paper recycling customers achieve reliable and consistent output through our proven engineered design, equipment and local support, resulting in an ideal end-product for high-performance baling.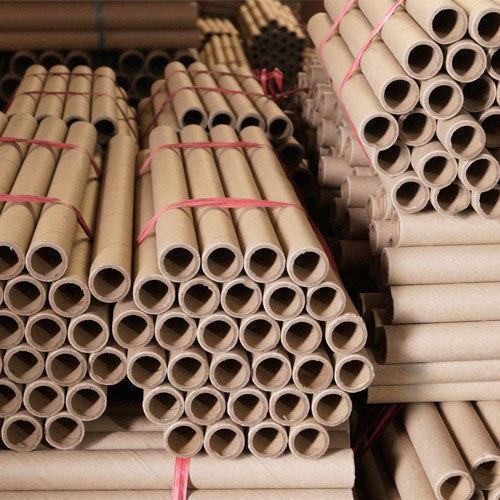 Shredding Industrial Paper Cores For Maximum Recycling
Why choose Cresswood for shredding industrial paper cores?  Cresswood shredders efficiently shred the thick-walled paper cores for a complete recycling solution for a notoriously difficult form of paper waste.
Lower your costs associated with constant material handling of unwieldly paper cores and immediately increase revenues and profitability.  The industrial paper shredding machine does all the work, keeping your skilled employees safe and focused on supporting value-added activities.
The Cresswood EF24 Paper Core Recycling Shredder is from the industry leader in low-RPM shredding with a reputation for dependability and excellent service.  Proven counterweight feed system offers a safe, low-maintenance, and adaptable technology for processing a wide range of paper core diameters up to 4-1/2".  Cresswood's V-Rotor cutterhead design is exclusively engineered for top performance in the paper recycling industry.  Cresswood carries a huge inventory of paper shredding specific tooling and parts for same-day shipment of most items.
The Cresswood EF24 Industrial Paper Core Shredder has a low profile, air discharge design that allows easy integration into existing air systems.  Cresswood can also leverage our strong partnerships with air systems manufacturers around the country if you require a true turn-key solution.
Performance Requirements for Industrial Paper Shredders and Document Destruction  

Cresswood designs, engineers and manufactures robust and durable paper product shredders that include these performance requirements:
Safe, quick, and easy cleanouts and maintenance with hydraulic drop-down screens
Modular screens available in a wide range of perforation sizes to achieve a variety of uniform particle sizes from the same pre-shredder
Unparalleled security of our cross-cut single-pass shredding process

Fully-machined ram and grooved floor to prevent material jamming
Dust-collection integration and custom-enclosed infeed hoppers
Predictable, uniform, and uninterrupted material flow to secondary baling processes
Total in-line system success!

From in-feed material conveyance, to high output shredding, to outfeed material conveyance, to baling
Integration of machine protection features to defend your investment from downtime and hard-stop incidents
Readily available inventory of parts, tooling, and service from our Midwest facility to maximize system uptime and lower your total cost of operation
Paper recycling industry expertise earned from a long history of winning applications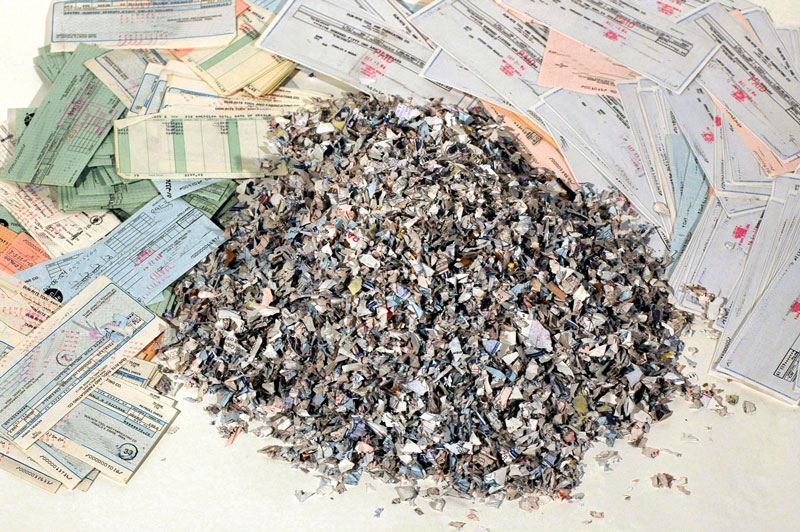 Peace of Mind in Document Destruction!
Cresswood's dedicate line of industrial paper shredders are ideal solutions for on-site document destruction for financial institutions, medical facilities, government agencies or businesses seeking to provide centralized document destruction servicing multiple sites.  Cresswood is a proud member of National Association of Information Destruction (NAID) since 2005 providing shredders with single-pass cross-cut document destruction processes– the highest level of security and compliance to exacting industry standards.  Cresswood provides a wide range of available screen configurations making it easy for a single machine to adapt to a variety of security shredding protocols from your customers.  Cross-cut shredding combined with blending in an air or augured discharge guarantees maximum peace of mind in the shredding of bank and accounting documents, tax forms, medical records, and other sensitive data where confidentiality and compliance simply cannot be compromised.  

Cresswood Industrial Paper Shredders are proudly Made in the USA!
Cresswood is a family-owned, Midwestern company with solid core values – we put the customer first and listen to what you need in a paper products shredder.  Partnering with a midwestern supplier gives you the peace of mind of quickly getting the parts, tooling, and service you need in a matter of days instead of several weeks from an overseas supplier.  Cresswood has been a tool & die machine builder for well over half a century, and is the oldest manufacturer of single-shaft low-RPM paper shredders in the United States.  Our machines are precision-made and have successfully ground millions of tons of paper for recycling and document destruction over the last 20 years.  Over the years, we've made constant improvements to our industrial paper shredders by integrating actual feedback from paper recyclers, printing companies, and document destruction providers just like you. 
American-made Shredding Equipment = Fast Turn Around for Parts and Service
We understand that a dependable and adaptable machine that's reliable, as well as safe and easy to operate, clean, and maintain is what you demand in a paper shredding system.  Cresswood is a quality American-made product from a full-service manufacturer, offering a complete package of in-house design, engineering, manufacturing, and sales capabilities. 
The Cresswood service team represents the gold-standard in the industry, and stands behind every single-shaft industrial paper shredder we sell, keeping your investment running for years.
Over 160-years combined experience servicing low-RPM single-shaft shredders
Quickly help troubleshoot and resolve problems on site or over the phone
Accurately identify and ship out the tooling and parts you need, often the same day
Provide seamless startups, in-depth training, and top-notch service for the lifetime of your paper recycling and document destruction equipment.

Lowest total cost of ownership by minimizing your downtime – at Cresswood a down machine is always our highest priority!
Cresswood is a Leader in Manufacturing Paper Shredding Equipment
Cresswood's business is built on providing paper recycling customers a total system solution; from our versatile line of quality industrial shredders, to in-feed and out-feed material conveyance, all the way down to the baling process.  We know that the total success of your in-line system depends on your shredder running reliably and presenting a uniform and consistent material flow to your secondary processes.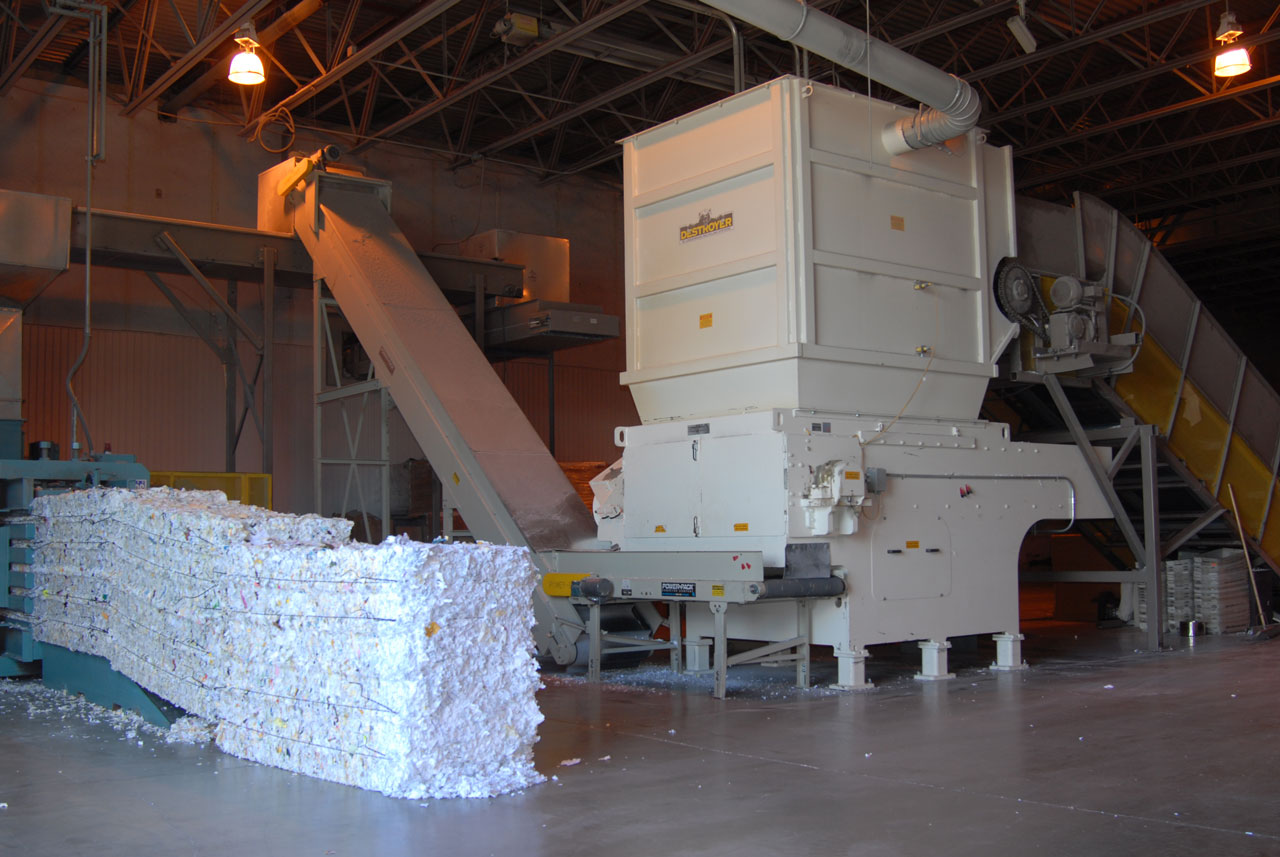 Discover how Recycling Paper with Cresswood's Industrial Shredders improves your Operations
Finding an adaptable, dependable, and durable industrial paper shredder that's easy to clean, operate, and maintain is absolutely essential in maximizing your paper recycling or document destruction equipment's performance and profitability.  Cresswood is your experienced single-shaft industrial shredder manufacturer with quality products designed and manufactured right here in the USA.
Schedule a Zoom meeting or remote visit today to meet our team and see our midwestern manufacturing facility.  We're happy to show you the superb quality and detailed craftsmanship that goes into every Cresswood shredder we build.  We can also send you a detailed video of your material being ground and mail you out samples of the output so you can see and feel the results first-hand.
Cresswood actively works with paper manufacturing, document destruction, and recycling companies to help them achieve homogeneous material flow to their secondary baling processes, maximizing bale density for the highest ROI.   If you're ready to get the most value out of your paper recycling operation, contact our paper shredding experts and let us earn the right to be your next shredding equipment supplier.  Talk with us today to see how we can provide a total solution for your paper recycling needs.