prompt, courteous, and professional customer care
years combined experience Specific Needs and Problems
Pallet manufacturers and pallet companies are faced with significant challenges. Companies are paying more for landfill and raw material costs. Many of our pallet customers are continually seeking better and smarter ways to recycle pallets because the cost of dumping and disposing of pallet scrap has increased 300% over the last five years.
For pallet companies searching for on-site pallet recycling equipment, the wood grinder must be incredibly durable and long-lasting. Cresswood helps companies across the country address these specific equipment and operational challenges:
Elimination of high tipping & landfill spend
Improve material flow and increase floor space
Adoption of "Zero-Waste" environmental initiatives
Conversion of wood waste into highly desirable by-products
Reliable and robust solutions built specifically for pallet recycling
Our pallet recycling experts can demonstrate how to increase profitability by recycling unwanted pallets and therefore maximizing the total value within every pallet core. By using Cresswood's low RPM industrial wood grinder, pallet companies can eliminate the pains associated with expensive scrap disposal by converting unwanted expenses into sought-after by-products like mulch, animal bedding, bio-fuel, or filler for composite materials.
Our Expertise and Knowledge in the Industry
Cresswood provides robust solutions for on-site pallet grinding and pallet shredding for pallet manufacturers and companies across the US and Canada. Cresswood's team and equipment are leaders in pallet recycling and we've been a proud member of National Wooden Pallet and Container Association since 1993. Cresswood earns the trust of companies who recycle wood pallets and industrial dunnage.
Cresswood designs and manufactures world-class pallet grinders built for long-lasting success in your extreme environment. Cresswood delivers:
Trust – we live by a commitment to our values
Made in America equipment (engineering to manufacturing)
Over 160-years combined experience servicing low-RPM industrial wood grinders
Expert on-site support, including next day, on-site service
In-house engineering and manufacturing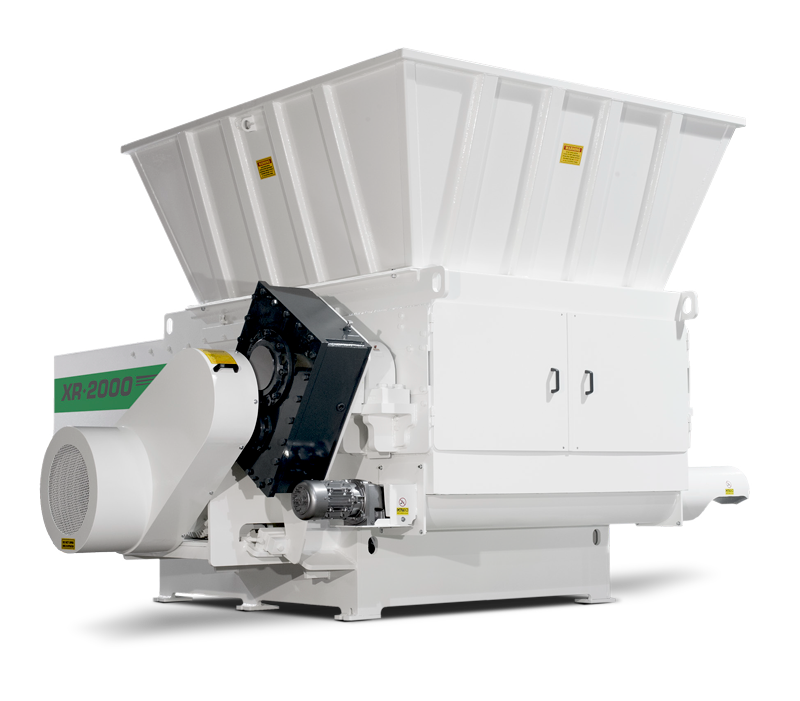 Our Product & Solution
Cresswood believes caring for and stewarding our natural resources is a top priority. That's why we are so passionate about helping our customers achieve their zero-waste initiatives.
Cresswood is a midwestern company with in-house engineering, design, and manufacturing. We have a long history of metal fabrication and understand that our equipment operates in very tough conditions. That's why we use an employee-driven continuous improvement process that integrates feedback from our customers and staff.
To help pallet companies and pallet manufacturers reach their zero-waste initiatives, Cresswood designs, manufactures, and installs quality-engineered dump-and-go vertical grinders and robust horizontal grinders. The equipment can safely and efficiently recycle pallets, while achieving consistent size chip geometry that meets end-user specifications.
We design our equipment to run in the toughest pallet recycling environments. That's why we train and deploy our service team to ensure every customer is up and running. Our Service Team's skills include:
Over 160-years combined experience servicing low-RPM single-shaft grinders
100% prompt, courteous, and professional customer care
Complete welding, mechanical, pneumatic, and hydraulic systems expertise
Advanced industrial electrical system diagnosis and troubleshooting
Allen Bradley PLC and VFD programming
Bottom line, Cresswood helps pallet companies recycle wood pallets consistently, which reduces waste, eliminates disposal costs, and generates secondary revenue streams by selling the waste wood by-products. We proudly stand behind every pallet grinder we sell to ensure your investment runs consistently, year after year.
Complete Pallet Recycling Systems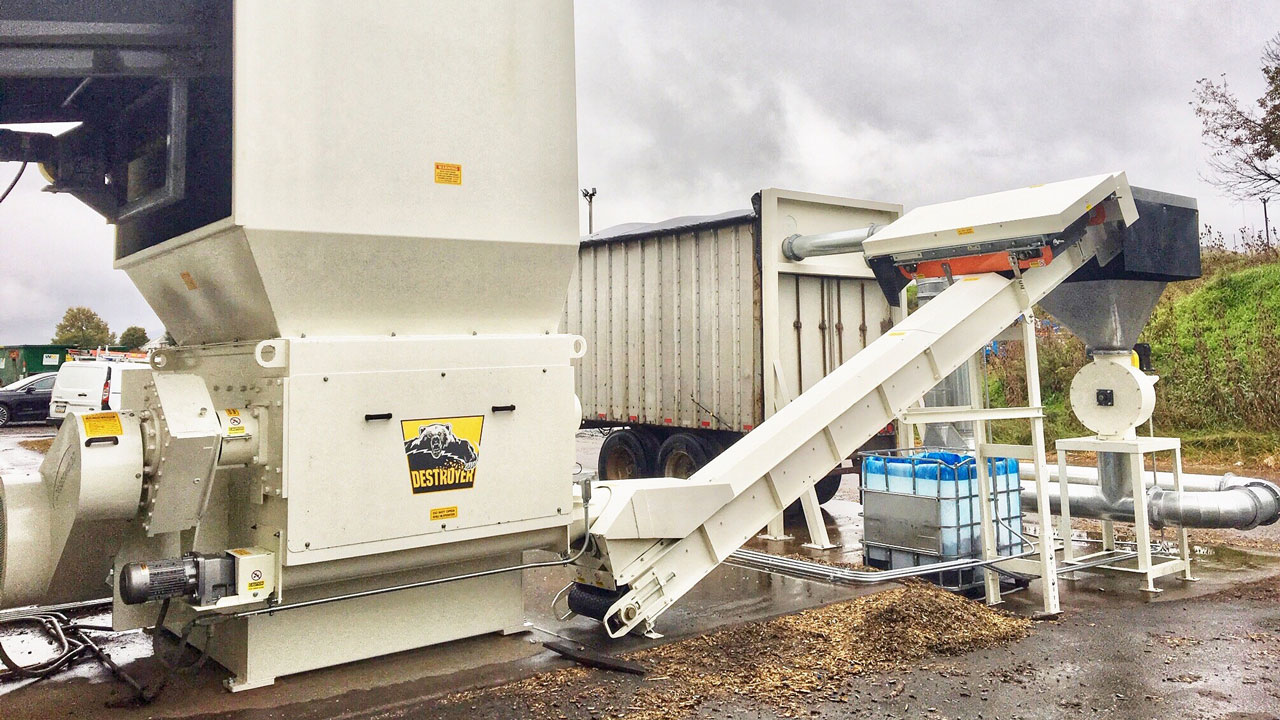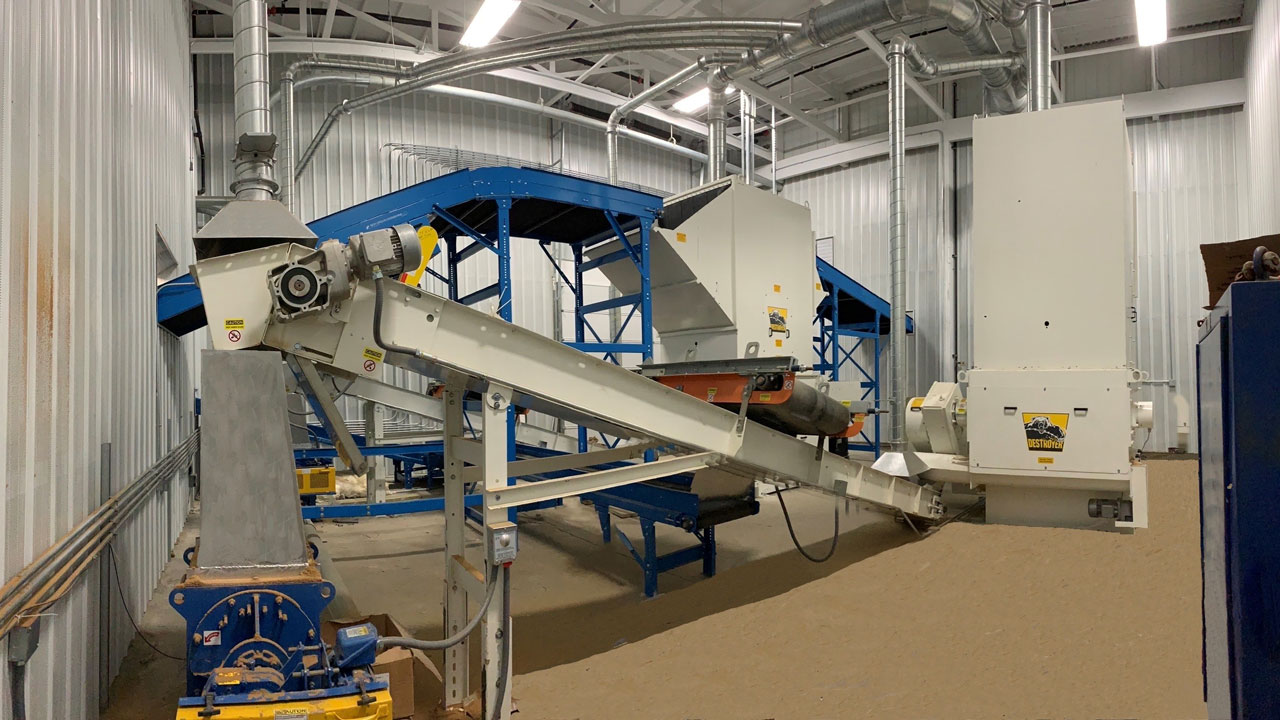 Designed & Made in the USA! 

Finding a durable and dependable pallet grinder and shredder is essential under the harsh recycling environments used to recycle unwanted pallets. Cresswood is your experienced manufacturer with quality industrial wood grinders designed and made in the USA.
Cresswood actively works with pallet companies to help them achieve zero-waste initiatives by providing quality on-site wood pallet grinders. If you're ready to get the most value out of every broken pallet core, eliminate high tipping & landfill fees, and want to create secondary revenue streams from waste wood by-products, contact us to start a conversation to see how we can help you improve your business and preserve our natural resources.