Wood Recycling
Recycling wood waste presents a serious challenge for today's cabinet, furniture, flooring, and other woodworking manufacturers:
Material comes in a wide range of dimensional variations and types
Wood waste is being generated by multiple machines at different locations in your shop
Landfill costs have increased 300% over past 5 years
Critical shortages in the availability of skilled labor
Unplanned interruptions that impact efficient material flow
Loss of significant floor space in highly coveted production areas
Renewed focus on improving cash-flow and exploring ROI opportunities
Satisfying unique requirements for safe operations in the age of COVID-19
Costs of Wood Waste Disposal
Manufacturers in the woodworking industry are seeking improved utilization of raw materials and production staff to protect and sustain healthy profit margins in an extremely difficult economy.  According to research, costs for dumping or disposing of wood waste increased 300% in the last 5 years. This has intensified the need for woodworking companies to find more efficient and effective methods to recycle their waste materials and recapture lost revenue.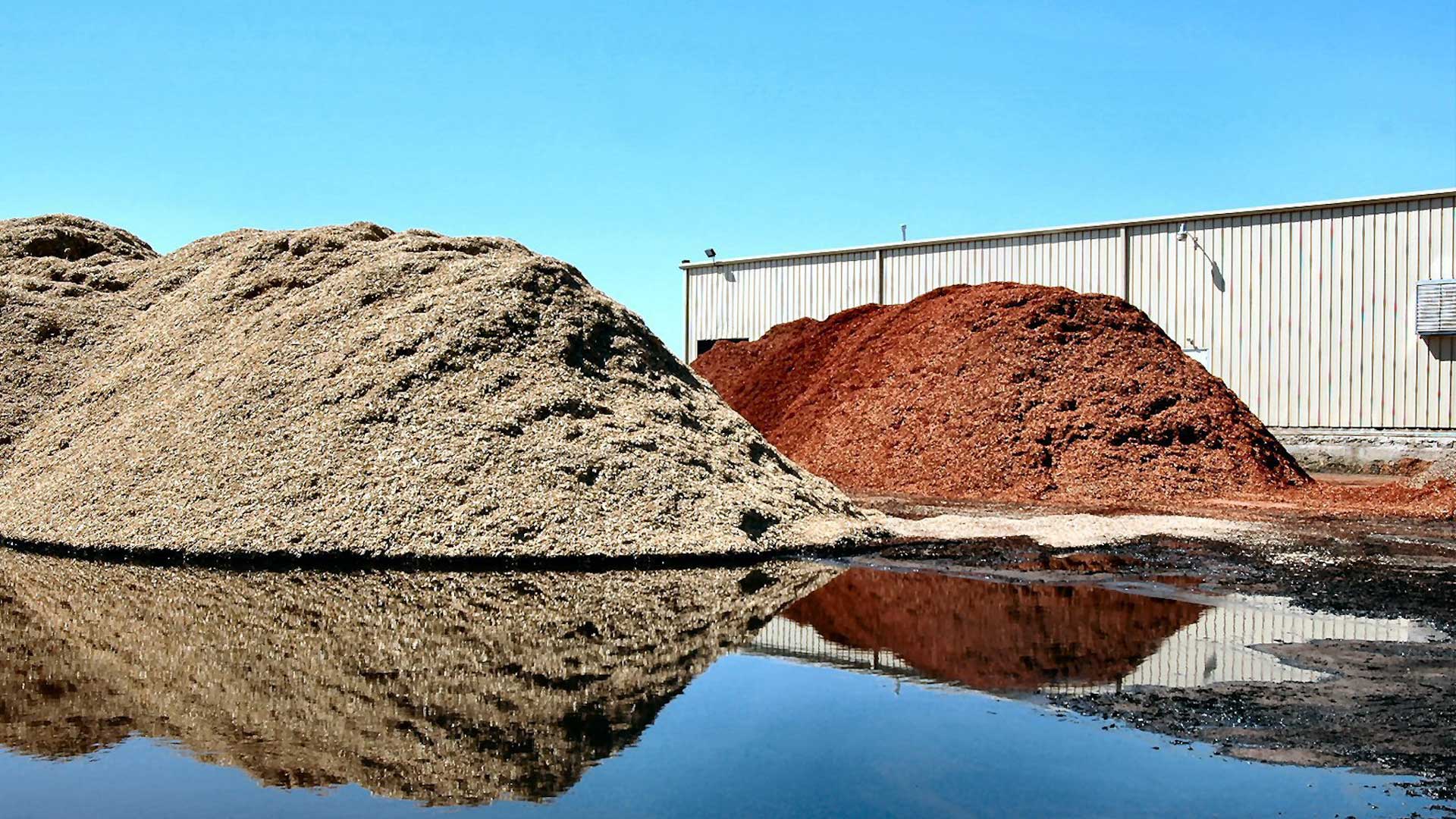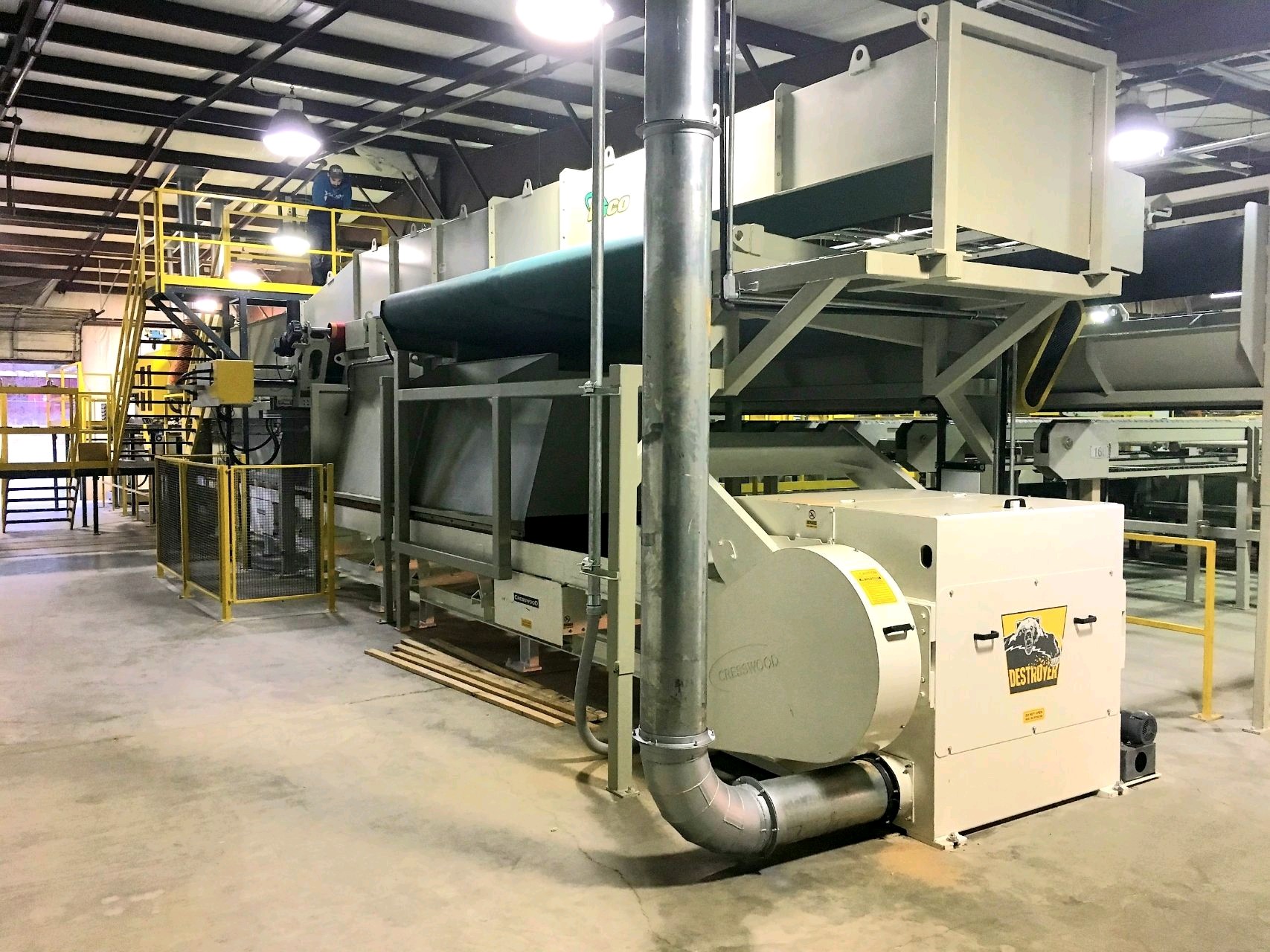 Different Approaches to Grinding Wood Waste: Centralized Grinding vs. Zone Grinding
Finding your shop's efficiency "Sweet Spot" for managing wood waste is different for every company, and a one-size-fits-all approach cannot be taken when it comes to implementing winning wood waste grinding solutions.  For some companies, having just one large vertical grinder in a centralized location is a great solution for recycling large sheets of reject material and emptying out full tippers of scrap.
Wood Waste Recycling Solutions
Smart woodworking manufacturers desire to implement waste recycling strategies that liberate precious floor space and keep hard to find shop workers on productive tasks instead of spending valuable time moving scrap around the shop and out of the way.
Cresswood understands the complex challenges that woodworking manufacturers face today, and has been providing winning solutions within this industry for over 25 years.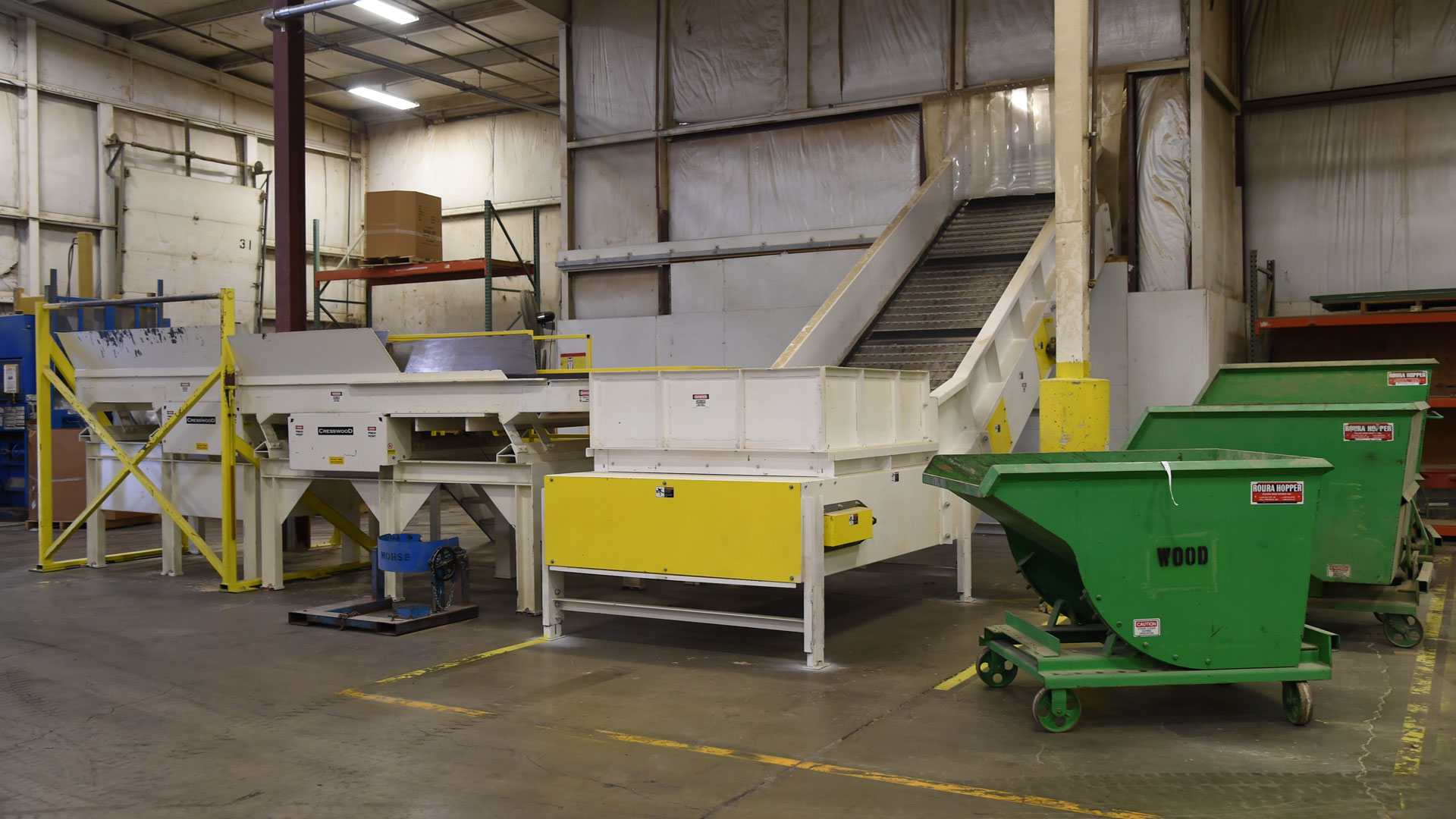 Our Product & Solution
Cresswood sincerely believes in the responsible stewardship of our natural resources, that's why we're so passionate about helping our customers achieve their zero-waste initiatives. Cresswood is a family-owned, midwestern company with in-house engineering, design, and manufacturing capabilities. Our engineered to order solutions guarantee that you get exactly what you want, built with Cresswood quality and the shortest lead times.
Cresswood is your trusted and experienced single-shaft low-RPM wood grinder manufacturer with quality products designed and manufactured in the USA.
If you're ready to get the most value out of your cabinetmaking, flooring, furniture manufacturing or woodworking operation, contact our wood waste grinding experts and let us earn the right to be your next equipment supplier. Talk with us today to see how we can provide a total solution and a smart return on your investment year after year for all your wood waste grinding needs. Schedule a Zoom meeting or remote visit today to meet our team and see our midwestern manufacturing facility. We'd be delighted to show you the superb quality and detailed craftsmanship that goes into every Cresswood industrial wood grinder we build. We can also send you a detailed video of your wood waste being ground and mail you out samples of the output so you can see and feel the results first-hand.
TALK TO US TODAY!