Since May of 2020, Our President, Ryan Butzman, has been working hard in our raised garden beds to get some fresh veggies that we can bring over to our friends at DeKalb County Community Gardens.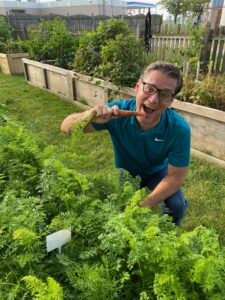 DeKalb County Community Gardens empowers DeKalb County residents to access healthy, sustainable foods through community education and participation.
DCCG has gardens all over the county, with over 200 raised beds as well as large acreages. The organization has created working partnerships with neighborhoods, schools, non-profit organizations, municipalities, County government, park districts, forest preserve district, businesses, hospitals, family health centers, foundations, and churches.
"The fresh produce that Cresswood donates to DeKalb County Community Gardens travels all over DeKalb County. Neighbors from up north in Kingston to down south in Sandwich are able to have access to fresh produce, grown locally, for free! Without partnerships like those with Cresswood, DCCG would not be able to reach so many people in DeKalb County," stated Cami Loving, Grow Mobile Program Director.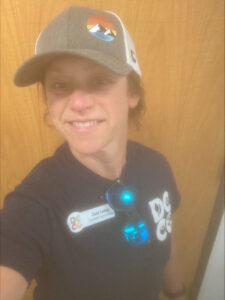 DCCG reaches hundreds in the County through the school and community programs, food donated, educational programs, seed saving and seed swapping events, local flavors dinners, and more. DCCG is a unique organization that brings together people who care about the environment, health and nutrition, education, economic development, and building stronger sustainable communities together in the gardens. DCCG is providing an alternative to the usual why of addressing hunger with emergency relief, instead DCCG is about providing access so everyone can be in control of their own food and reach a sustainable way to healthy food for themselves and their families.
DCCG has established 58 gardens, to date, throughout DeKalb County for people to volunteer, learn and access fresh food, plus gardens in DeKalb, Genoa and Sycamore with rental plots for people to have their own private garden. Food grown in the community gardens not only feeds local volunteers and residents but is additionally a source for food pantries and the Grown Mobile Program.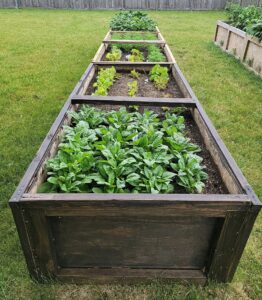 Cresswood is proud to be one of those 58 gardens. "Thank you for sharing your garden bounty with us so that we can pass it on to neighbors who don't have access to fresh produce," states Jackie Kleck DiNatale, Associate Director of the DeKalb County Community Gardens.
To learn more about the DeKalb County Community Gardens, please visit their website: https://www.dekalbgardens.org/