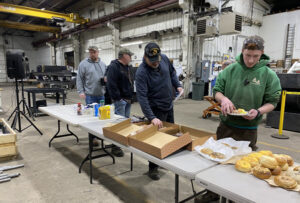 In order for a company to be successful, communication throughout the entire organization is essential, and the American made industrial shredders and grinders industry is no exception.
Cresswood is a family owned business — we take care of our employees like family so they can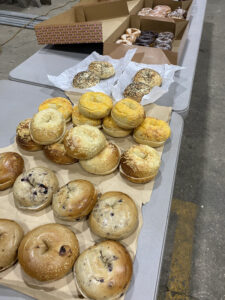 care for our customers. We value teamwork and as part of our dedication and commitment to serving our team, we hold monthly communication meetings on the third Tuesday of every month. During this meeting, management and the sales department update the machine shop and fabrication team with projects that are coming down the pipeline.
This meeting is also used as an open forum; giving employees the opportunity to voice their thoughts, ideas, and potential improvement suggestions.
The Past, Present, and Future of an American Made Industrial Shredder and Grinder Company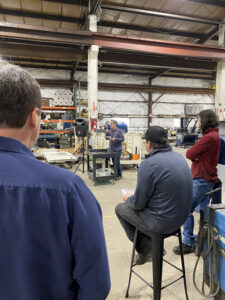 The main focus for this month's meeting was the Past, Present, and Future of Cresswood in the world class industrial grinders and shredders industry.
Continuous Improvement really boils down to a series of letting things go and holding onto things that happen gradually over time. In order to survive long-term, every company must constantly find ways to enhance what they are doing.
The quality of our products must improve, our delivery times need to be shorter, our efficiencies sharpened, and the price for our products and services must remain competitive in the marketplace.
We discussed that we must identify and let go of the things that keep us from improving or from moving forward as an organization within the world class industrial grinders and shredders industry.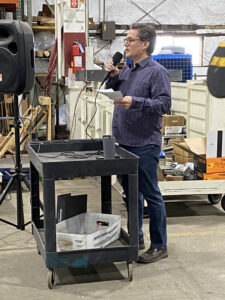 While we discussed things that we need to let go of, our President Ryan Butzman, also reminded us of the things that we need to hold on to. Our CORE VALUES are really there to serve as the answer to that question. These are there so that everyone has a compass in their possession to point the way to our "TRUE NORTH". It isn't like a roadmap either. A map lays out each road and exactly how to get from point A to point B. A compass simply provides each one of us with the right direction we need to travel in. Each one of us has the freedom and the responsibility to figure our way there. The good thing is that this allows each one of us a lot of freedom and input in the particular way we want to express and reflect these core values in our daily lives.
CORE VALUES:
SERVING – we are here to serve one another and our customers
TEAMWORK – we believe that together we can accomplish more than even our best individual efforts are capable of.
PASSION – We give our best every day.
RESPECT – We make it obvious that we treat others as we would want to be treated. We value everyone's perspective and maintain an environment where people can grow, learn, and make a difference. We build one another up, we encourage each other.
INTEGRITY – We do the right thing, even when nobody's watching. We take responsibility for our own actions.
MINISTRY – We see the business as a vehicle to give back. We support our employees, our customers, and the communities we live in. We believe in a higher purpose than profit.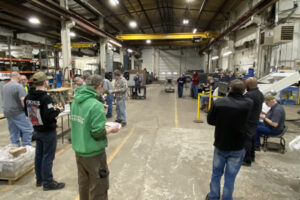 For our company to not only be successful but to also thrive, we need to live out our core values and communicate with each other so that we may provide the best service to ourselves and our customers.
If you are looking for world-class industrial grinders built for long-lasting success in extreme environments or if you are looking to work for a family owned business that values teamwork and respect, contact us today.