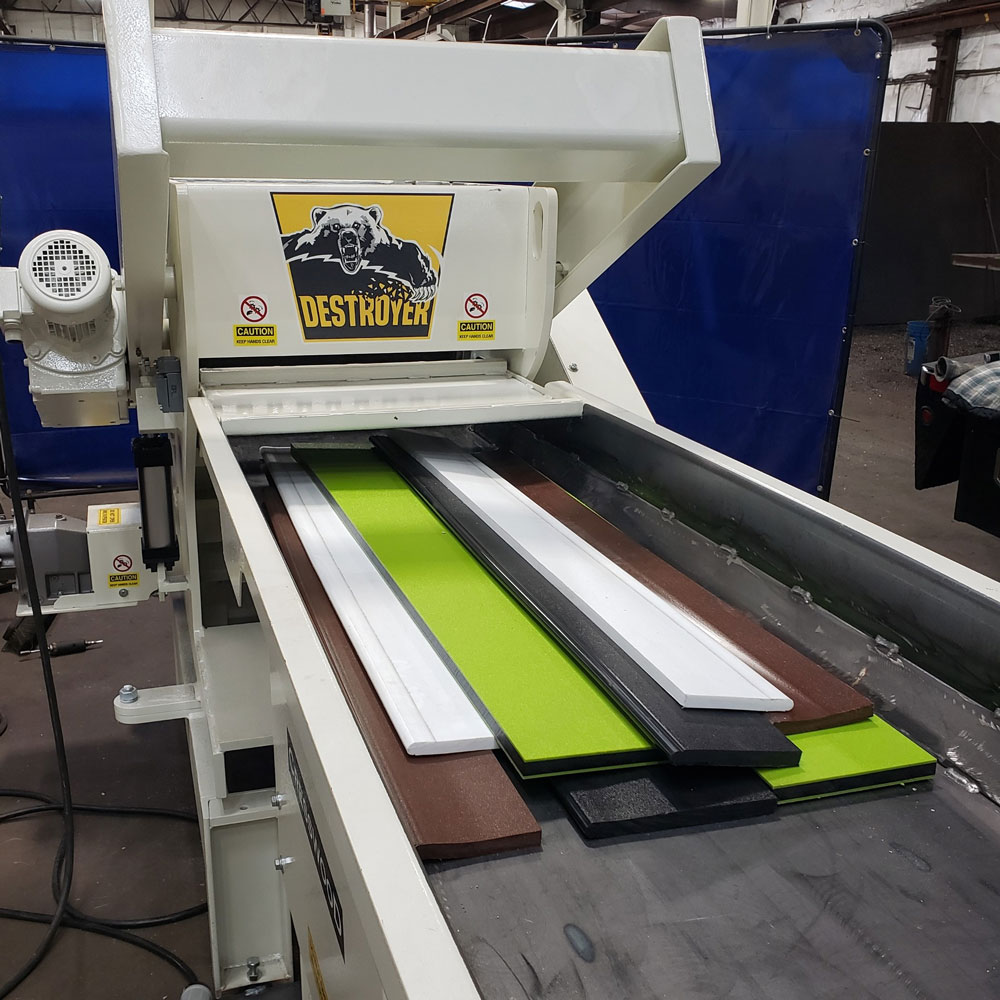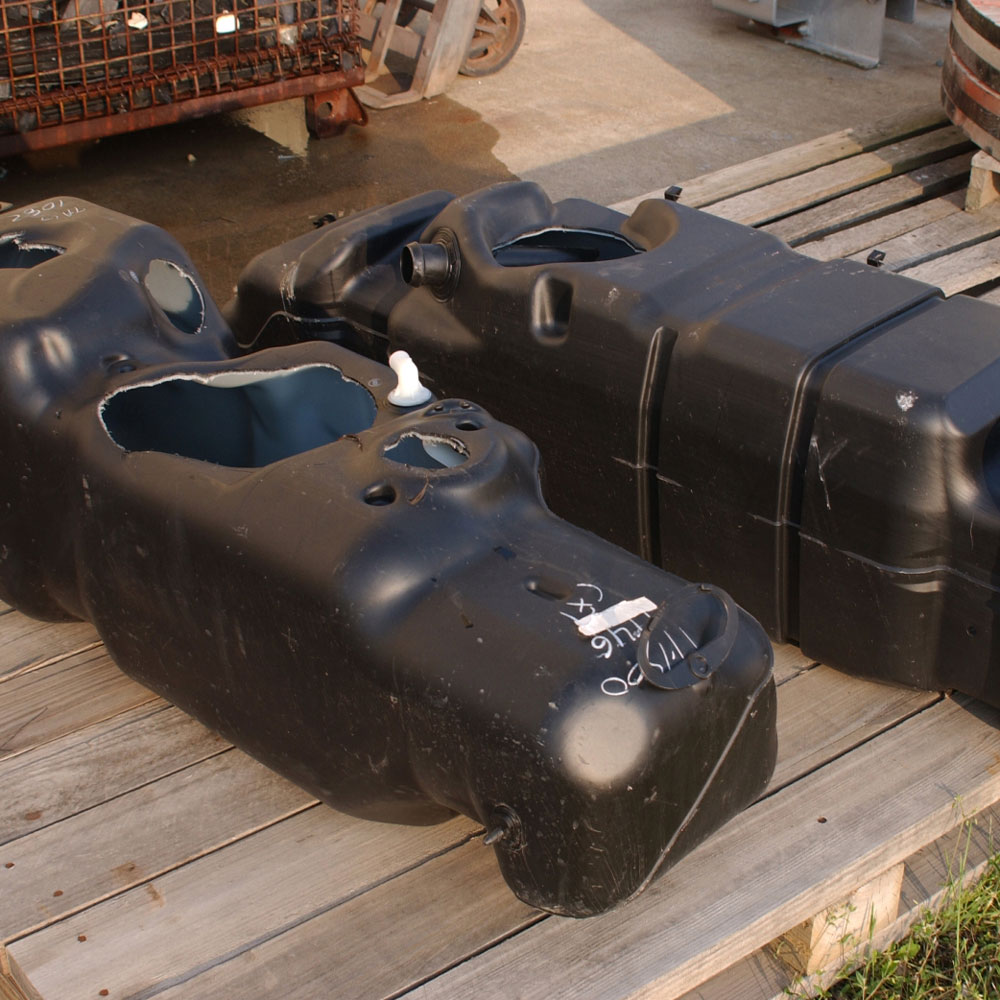 Specific needs and Problems
Cresswood knows your choice of a primary shredder for plastics recycling must be safe and easy to clean, operate, and maintain; with engineered flexibility allowing the production of a range of uniform particle sizes from different plastic materials including:
Recycled Plastic Lumber (RPL) – Creating an efficient zero-waste operation means having the ability to re-introduce long, linear scrap back into granular form. No touch zone grinding at the waste source is what you need to keep your operation running smoothly.
Polyethylene (PET) – 1.5 billion pounds of used PET bottles and containers are recycled in the US every year, making it the most recycled plastic in America. It can be repurposed again and again for use in new PET products, making it a highly desired material for recyclers to process. Maintaining profitable operations means finding a dependable pre-shredder for your in-line processing with the lowest cost of ownership and best ROI.
Polyvinyl Chloride (PVC) – Thick walled PVC piping is absolutely brutal on your pre-shredder; you need the peace of mind only an extreme-duty machine can deliver, one designed to perform flawlessly for years under these demanding conditions.
Polypropylene (PP) – Polypropylene is tough yet very flexible, with a relatively low melting point, factors that make pre-shredding this material a particular challenge. Only about 1% of this material is actually recycled, which means most of it heads directly to landfill after use. You need to partner with an equipment manufacturer who knows exactly how this material can be recycled and repurposed.
Polystyrene (PS) – Maintaining consistent output without overheating the processed material is essential. If temperatures exceed 200-degrees F material will soften and at 230-degrees F will melt, essentially shutting down the primary shredder and exposing you to expensive downtime and repairs.
High-Density Polypropylene (HDPE) – Massive purges present a difficult challenge as they are not suited for granulation and can quickly destroy inferior primary shredders. You need a robust machine designed to handle vertical loading of heavy purgings with the power, durability, and dependability to pre-shred this material for granulation.
Low-Density Polypropylene (LDPE) – Softer, more flexible, and with a lower melting point than its cousin HDPE, LDPE makes an ideal material for thin bags and wraps. To shred this material, you need a cutter-head with counter-knives specially designed to prevent it from wrapping around and stopping the rotor.
Manufacturing large HDPE plastic injection, blow and rotational molded parts requires a proven solution for shredding large, bulky rejects that cannot be put directly into your granulator.