Cresswood is committed to not only designing and manufacturing world class industrial grinders and shredders, but we also have made a commitment to continue to grow and develop our team and provide an environment that makes everyone feel welcome as part of the Cresswood family.
We are thrilled to welcome Massimo (Max) Fadin to the Cresswood Sales Team!
Max began his career in sales back in 1998, and he now has over 24 years of sales experience in the Plastics, Scrap, and Recycling Industries giving him the solid background needed to work to fulfill our customers' needs in paper, plastic, and wood recycling shredders. Building strong and trusting customer relationships are key to being successful in capital equipment sales.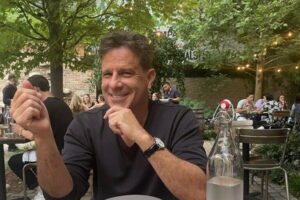 Max came to Cresswood after successfully working as a Regional Sales Manager in the size reduction industry. We are very excited about the addition of Max to our capital equipment sales team where he will help our customers fill their needs with Cresswood's Amercan made industrial shredders and world class industrial grinders! We welcome his calm and professional approach to the job, and his obvious passion for solving recycling challenges for customers and clients is a perfect complement to our existing market identity.
"Solving customers' problems is what I really enjoy. Every business has unique requirements, processes, and material flow. Thinking outside the box and helping guide my clients to a great solution is what motivates me and the reason I love my role in sales."
While his son is his highest priority in life, Max can also be found doing charity events, playing sports, and relaxing with family.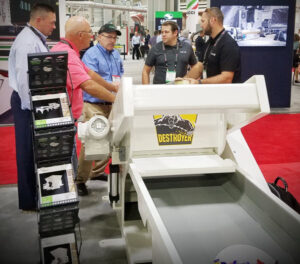 Cresswood Shredding Machinery is committed to recycling for a better world and continuous improvement. This means continuing to build our team to ensure success for our customers. If you are looking for American made industrial shredders built to last or maybe you are looking to work for a family-owned business that values teamwork and respect, contact us today.