For over 35 years, we've been committed to doing one thing exceptionally well – designing and manufacturing the world's most robust shredders and grinders. Our focus has always been on the single shaft, low-rpm design. We believe our single shaft solution is best suited for a wide range of applications, and delivers maximum performance, reliability, energy efficiency and cost effectiveness.
Since the beginning, Cresswood's success has been built around listening to our customer's needs and tailoring quality equipment to what serves them best. Cresswood shredders and grinders are designed and built for years of trouble-free operation and application specific flexibility. Cutting head geometries and indexable cutting teeth can be customized to maximize throughput for pallets, wood scrap, paper, plastic, document destruction and mixed-source materials down to ultra-uniform particle sizes.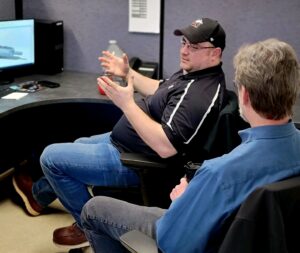 Our investment in research and development and precision manufacturing has allowed us to continually improve our product year after year.
Our most recent investment in development has come in the form of hiring a new engineer, Jeff Lauher. Jeff is a graduate of Northern Illinois University and brings over 10 years of design and manufacturing experience in high precision environment. We are incredibly blessed to find a local engineering talent living right down the street from our Cortland facility! Jeff is a father of three boys and is inspired by Cresswood's devotion to charity and our community impact efforts.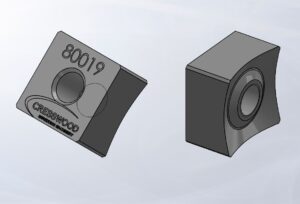 Jeff also has standard machining and Electrical Discharge "EDM" experience after working for NASA, Aerospace OEMs and DOE Manufacturing.
We are excited for Jeff to bring his SolidWorks experience into the Cresswood offices so that we can show our customers a 3D version of the machine or parts that they might potentially be purchasing. SolidWorks is a solid modeling computer-aided design (CAD) and computer-aided engineering application (CAE) that will allow our engineers at Cresswood to visually represent the ins and outs of our low-rpm grinders and shredders.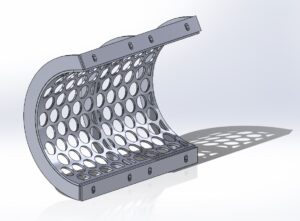 Over the course of the last month, Jeff has created a SolidWorks drawing of each one of our Cresswood parts, over 124 items. He is also able to digitally build our grinders and shredders piece by piece.
With all of Jeff's knowledge and skills, we can't help but be inspired by the potential we see to help Cresswood modernize and better serve our customer's needs.