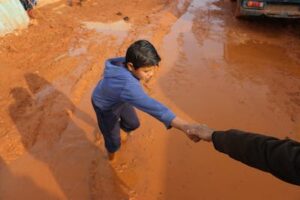 To help serve and respect the community, we have launched a program called: Cresswood Cares.
Here's how the program works.
Each month, a different department from Cresswood selects a non-profit with whom they have a connection. Based on the department's recommendation, Cresswood sends a donation. Through this program, Cresswood impacts our community and lives out our values by investing in causes supported by our teams.
Take a look at the three organizations, recently selected by different departments at Cresswood which incluedes a $1,000 donation to each of the organizations.
Front Office/Admin Team– Donated to American Red Cross Flood Response in Tennessee
Since the start of this year, the Red Cross has responded to more than 1,900 home fires or floods in the Tennessee Region, helping more than 5,800 people get back on their feet.
Assembly Team – Barb Food Mart: https://www.barbfoodmart.com/
Barb Food Mart is a not-for-profit tax exempt organization founded in 2013 to help alleviate food insecurity for children and families in the DeKalb School District 428. More than 50 percent of the students in the district qualify for free and reduced meals. The food pantry purchases most of its food from Northern Illinois Food Bank, a non-profit organization that provides food at a greatly reduced rate of $1 for $8 worth of food to more than half a million people in a 13-county area in Illinois.
Company-wide – Feed My Starving Children (this is our normal November donation on behalf of the entire company)
As a Christian nonprofit, FMSC is dedicated to seeing every child whole in body and spirit. FMSC works with food distribution partners that stay with communities for the long haul, empowering them to move from relief to development. FMSC meals are developed by food science and nutrition professionals to supplement nutritional needs and reduce problems with malnutrition. Nutrition allows children to grow, thrive and develop to their full potential.