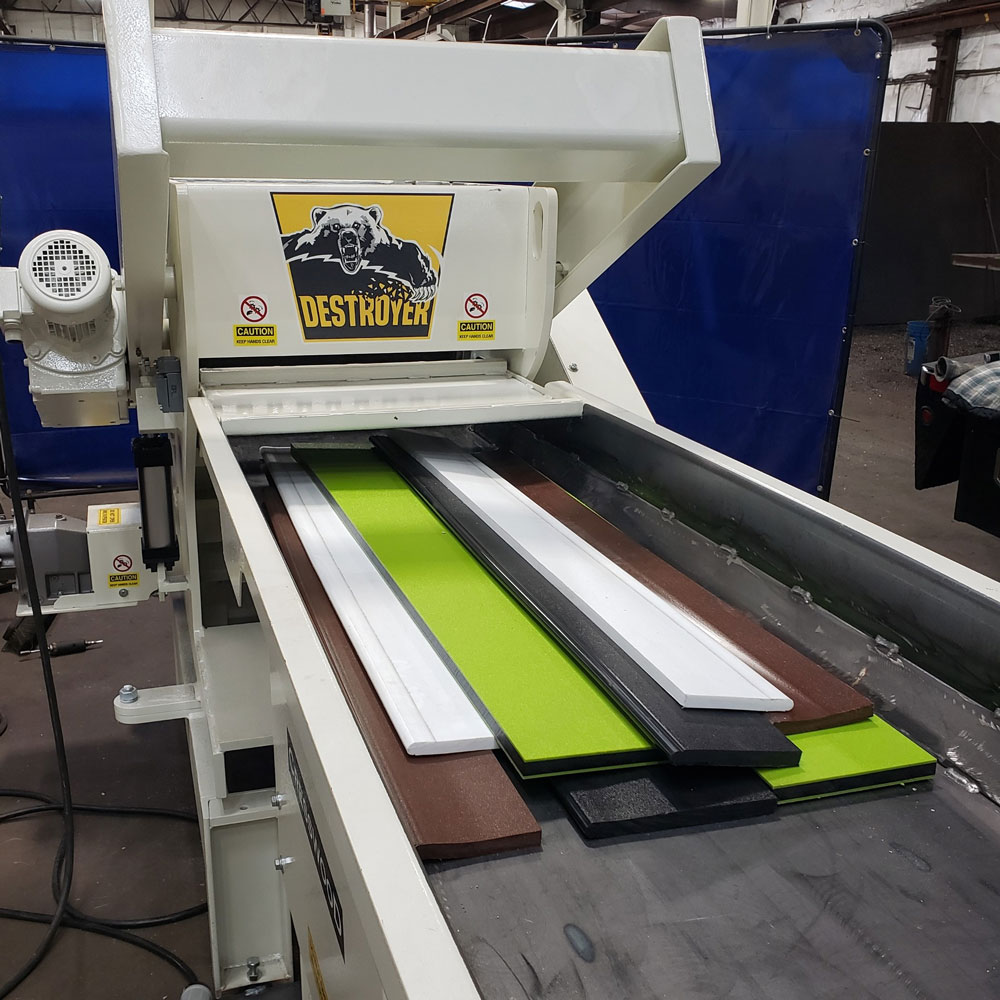 Count on Cresswood Quality
Finding an adaptable, dependable, and durable primary shredder that's easy to clean, operate, and maintain is absolutely essential in maximizing your plastic recycling systems' overall performance and profitability. Cresswood is your experienced single-shaft plastics shredder manufacturer with quality products designed and manufactured right here in the USA.
Over 160-years combined experience servicing low-RPM industrial plastic grinders, you simply cannot find deeper, more capable, or more professional expertise than the Cresswood service team delivers.

Machine protection – Load and temp sensors; metal detection; and fluid clutch with proximity sensor helps protect expensive drivetrain components in the event of tramp metal or hard stop incidents.
Made-to-order screens in a wide range of perforations to satisfy every uniformity and particle size requirement.

Counterweight feed roll system – gives our horizontal shredders outstanding output characteristics, maximum versatility, and lowest maintenance costs.
Recycling for a better world – we are absolutely passionate about helping companies achieve their zero-waste initiatives.