Cresswood Response to Covid 19
A Special Message from our President
Cresswood has been designated "Essential Business" by the DHS. Our Cortland facility shall remain in full operation in the event of any future Local, State, or Federal shutdown according to CISA Guidance on Essential Critical Infrastructure Workers-1-20-508c.
Cresswood Partners with Dekalb CO. Community Gardens
We are excited to announce that we are now partners with the DeKalb County Community Gardens! DeKalb County Community Gardens empowers DeKalb County residents to access healthy, sustainable foods through community education and participation.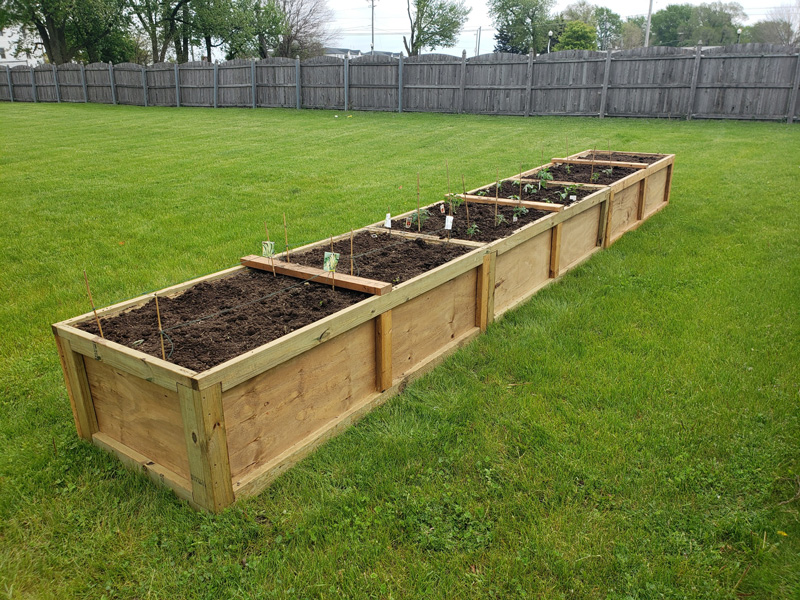 DCCG has gardens all over the county, with over 200 raised beds as well as large acreages. The organization has created working partnerships with neighborhoods, schools, non-profit organizations, municipalities, County government, park districts, forest preserve district, businesses, hospitals, family health centers, foundations, and churches.
On Wednesday July 8th, it was our first harvest for DeKalb County Community Gardens!
Our President, Ryan Butzman has been working hard in our garden to get some fresh veggies that we can bring over to our friends at DCCG.
The green peppers, jalapenos, yellow dragon peppers and green/yellow beans will be dropped off so that DeKalb County residents have to access healthy foods.
Cresswood Helps Local Workers Fight COVID-19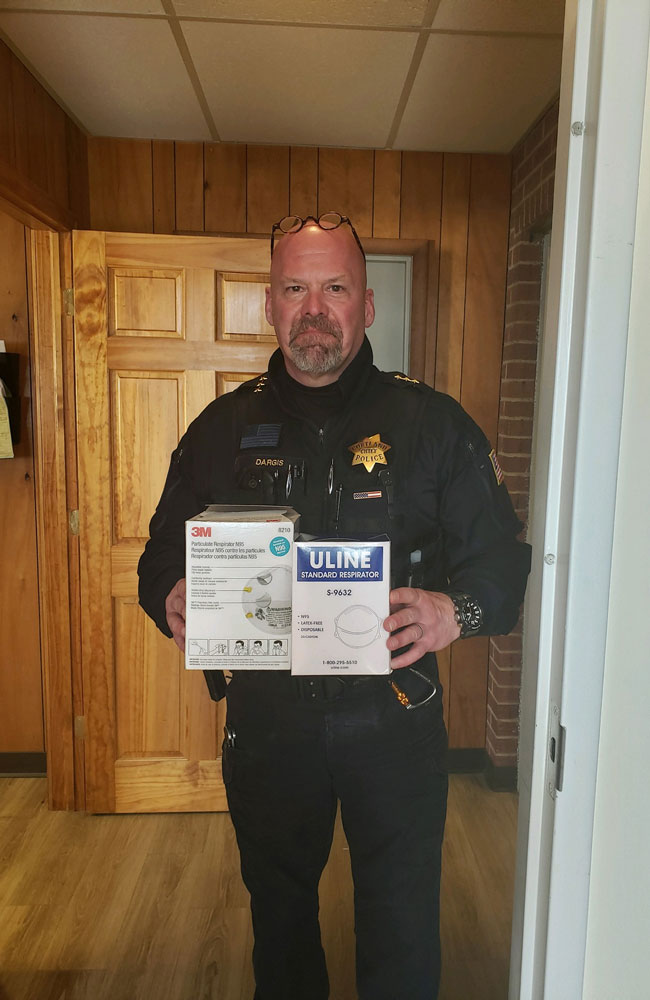 The other day: our President, Ryan Butzman, discovered that we had 130 N95 masks in a few of our supply closets. Ryan is taking the time out of his days and is delivering these masks to our front line workers who need them the most.
Lin Dargis, chief of Cortland police, was happy to get two boxes of N95 masks from us. These guys are out on the front lines protecting and serving our community, and he didn't have any masks for his officers.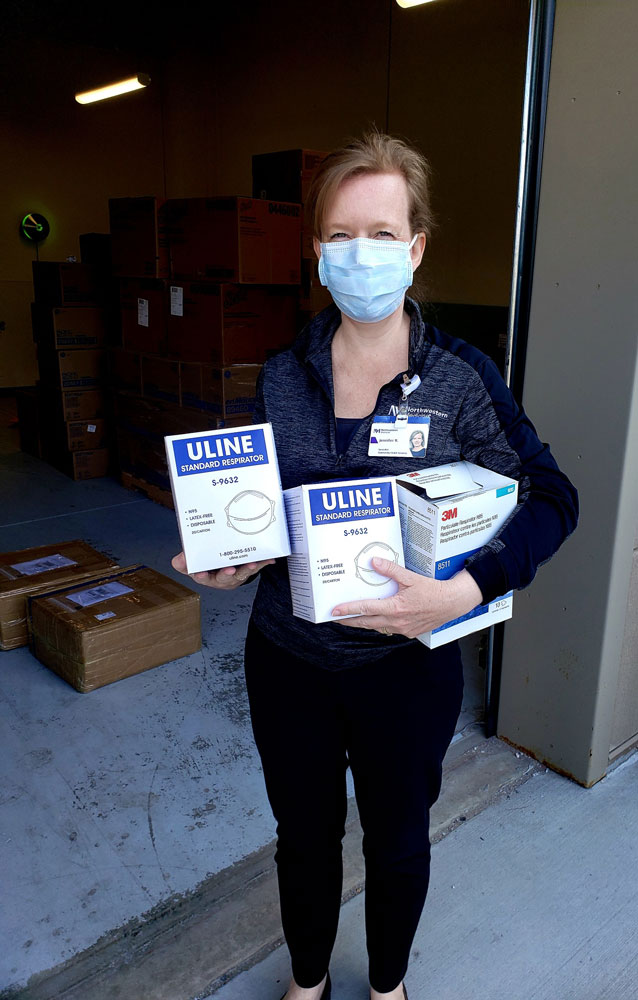 Jennifer Rink, from Kishwaukee Hospital in Sycamore, was happy to receive Cresswood Shredding Machinery's donation of 50 N95 masks this morning.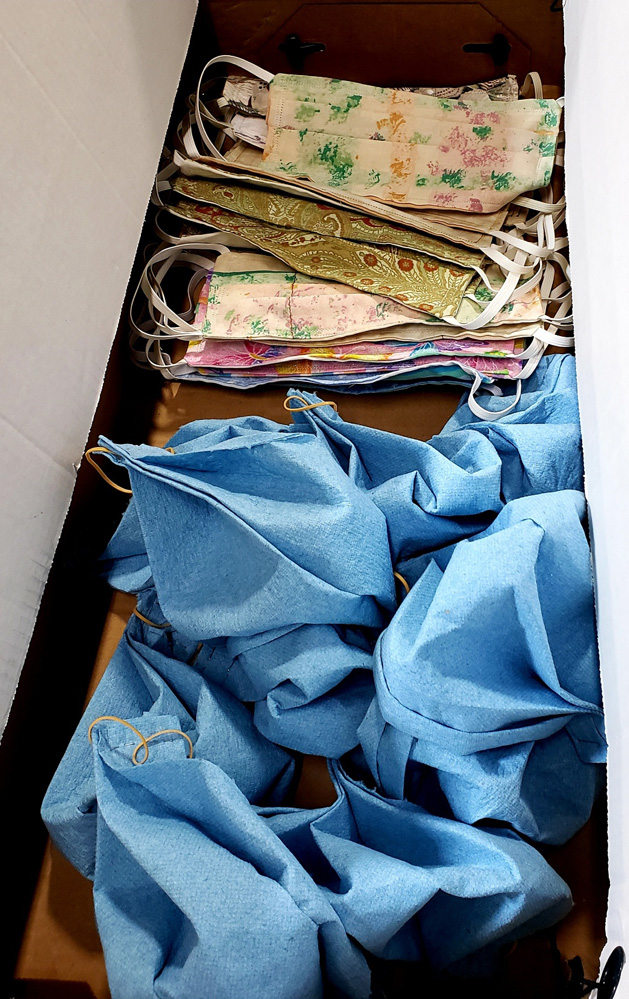 Please do whatever you can to help and support our front line workers!
While we are helping our front line workers – we are also doing our best to keep ourselves safe. DIY shop towel designed face masks and an assortment of more fashionable cotton masks thanks to Chris Makosh!
Staying safe and remaining positive!
We will get thru this TOGETHER!
Cal's Angels, an Excellent Non-Profit Organization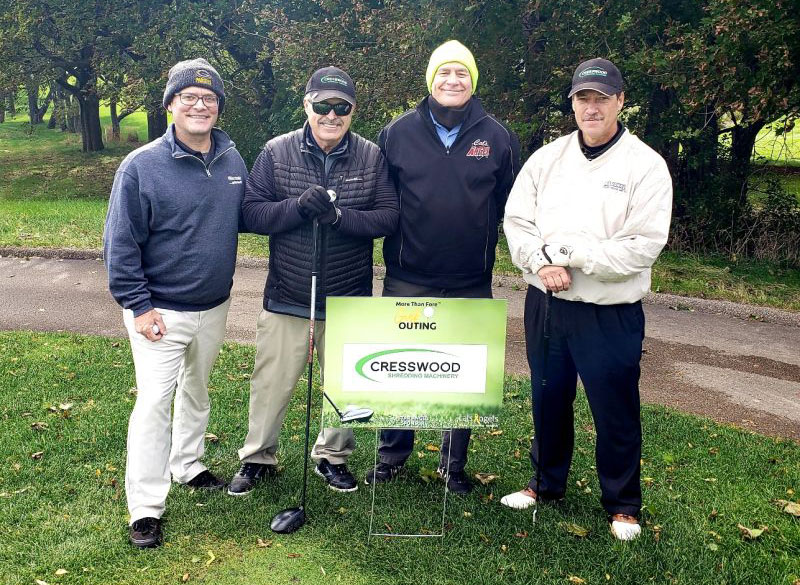 Tom and Stacey Sutter have been friends of Cresswood for almost two decades. After their son Cal passed away from cancer in 2006, Tom and Stacey founded Cal's Angels. Cal's Angels is an excellent non-profit organization that grants wishes for children and their families facing pediatric cancer, creates awareness for pediatric cancer, and supports research to provide a cure. Cal's Angels has given the Cresswood team a great platform to serve others in a very meaningful capacity. This was our 12th year participating and helping sponsor the Cal's Angels Golf Outing. When considering Cal's story, we find it amazing that hope has been born out of suffering. We pray that Cal's Angels Golf Outing blesses those in attendance, generates revenue for the organization, and helps heal children facing all forms of cancer.
To learn more about Cal's story and Cal's Angels please click the following link: www.calsangels.org
CRESSWOOD CEO JACK CRESS ROASTS COFFEE FOR THOSE IN NEED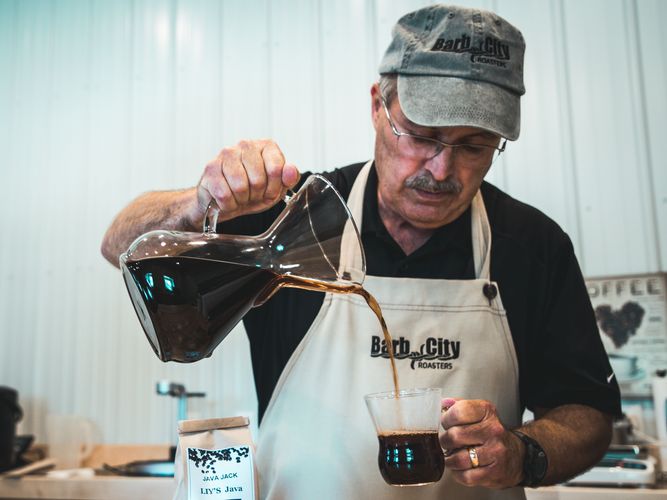 Barb City Roasters: Picked with care, Roasted with passion, Brewed with love!
The idea for Barb City Roasters came from one fantastic cup of coffee. When founder Jack Cress was traveling in Tanzania, Africa he was given a cup of coffee, freshly brewed from beans harvested that very day and roasted just minutes before. It was the best cup of coffee he had ever had. Once he had tasted a cup that good, he couldn't settle for anything less. So he bought 10 pounds of green coffee beans, and bought his first coffee roaster.
Barb City Roasters gets it's namesake after the nickname for DeKalb, IL, the town where barbed wire was invented, Barb City Roasters is a small town company through and through. Beginning with founder Jack Cress's first roast in the garage of his home.
The Company is growing and becoming known to this day! Barb City Roasters is a company with a mission, a ministry, kind, loving & a giving mission. Barb City Roasters loves the community and is excited to see where God takes the company. Just like Joseph Glidden and his dream, Barb City Roasters mission is to keep giving back and to share Gods word and love. Joseph Glidden used a coffee grinder to create the first barbed wire; Barb City Roasters is using coffee to bring people together from around the world and to give back to those most in need.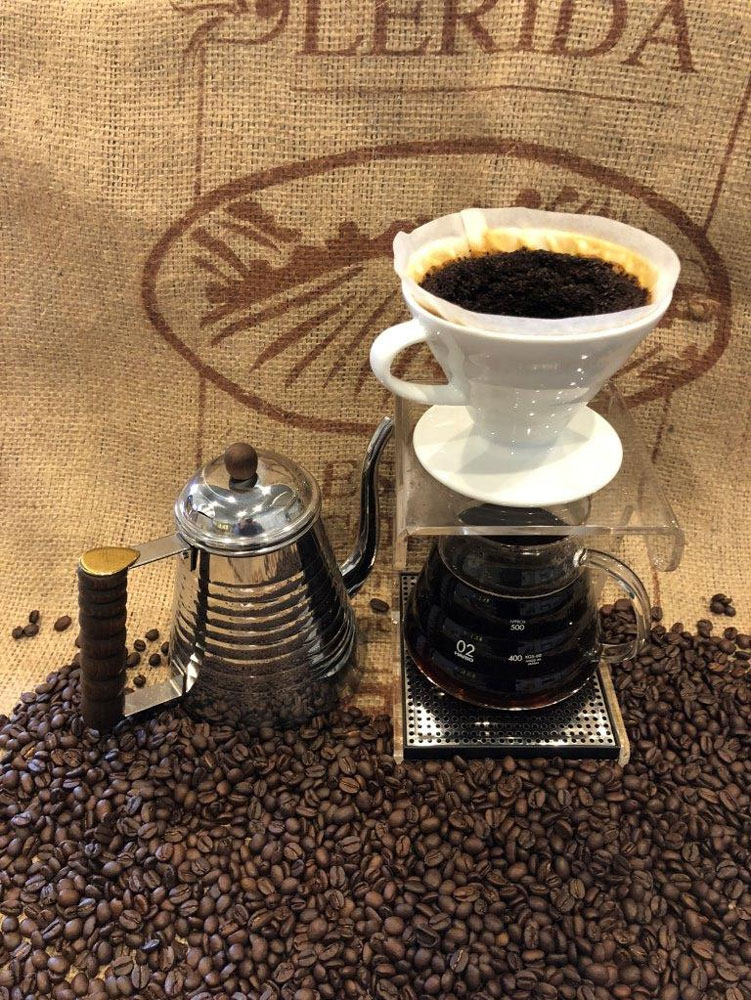 Coffee with a mission
Coffee is a conduit Barb City Roasters uses to bring people together from around the world. Our coffee is delicious, but also has a mission: to serve those most in need. 100% of Barb City Roasters profits are donated to support people in need of housing, clean water, and food around the world. We are passionate about our coffee and compassionate about helping others.
For more information please visit Barb City Roasters Website.